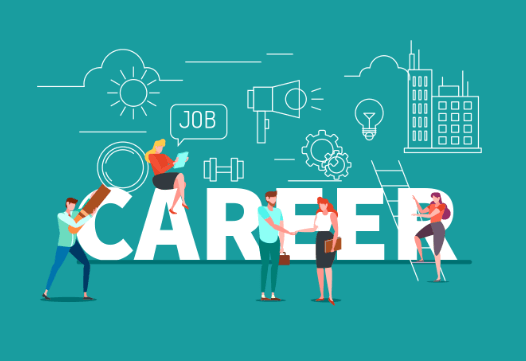 WE ARE HIRING
---
Creative, Smart and Fun Loving
Post your Resume
Thank you for contacting us, we will get back to you as soon as possible.
There was an error.Please try again later.
No. of Vacancies : 2
Experience : 1-4 Years
Skills Required :
Should have the knowledge of PHP, JQuery, JavaScript, MySql, and must have experience of WordPress. Setting up multi-site WordPress builds.
Integrating feeds from social networks.
Custom developing blogs.
Integrating with third-party APIs.
No. of Vacancies : 3
Experience : 1-4 Years
Skills Required :
Solid understanding of the full web development life cycle.
Proficiency in front end and back end web development and visual design tool.
Should have Experience in HTML , CSS and JavaScript.
Should have Experience in PHP/Python/.Net/JavaScript and MySql/MongoDB.
Work with outside data sources and API's.
No. of Vacancies : 1
Experience : 1-6 Years
Skills Required :
We are looking for a passionate and experienced Freelance Business Development Manager/Executive to join our team. The Freelance Business Development Manager/Executive responsibilities include generating leads, making sales calls, continuously updating our CRM database, and meeting sales targets..
To be successful as a Business Development Executive you should be an inspired self-starter and able to drive sales growth. Ultimately, a top-notch Freelance Business Development Manager/Executive should be able to build rapport with customers and close sales.
Responsibilities:
· Setting sales goals and developing sales strategies.
· Researching prospects and generating leads.
· Handling customer questions and inquiries.
· Preparing and sending quotes and proposals.
· Building and maintaining a CRM database
· Team player.
· Managing communications with leads via Drip Marketing, Mass Mail
· Help develop new content for drip marketing campaigns, build drip marketing campaigns and manage responses as they come in, moving them through the sales pipeline.
· Sales pitching through cold calling, email marketing and follow – ups.
· Must have experience in interacting with clients in different countries.
· Manage the entire sales cycle, from prospecting to meeting and closing.
· Ability to flourish with minimal guidance, be proactive, and handle uncertainty.
· Contacting prospective clients through a variety of mediums – this could include reaching out on social media, phone calls, emailing or meeting in person.
· Must have knowledge of freelancing sites like Upwork, Fiverr, Freelancer, PeoplePerHour, MS Excel, MS Word, and MS PowerPoint, Skype, Zoom, Hangout, Hubspot, and Google calendar.
· Communicate with foreign clients and schedule the meetings, calls or follow-ups according to the feasibility of clients.
· Understanding customer needs and requirements.
Preferred Skills:
· Excellent client relationship development skills.
· Good time-management skills.
· Experience in Cold Calling, Outgoing & Energetic, Good Listening Skills, Multi-Tasking Ability.
· Willing to work in a Challenging Environment.
· Self-motivated with the ability to make strategic decisions for aggressive growth.
· Proficiency in the English and Hindi language
· Outstanding negotiation skills to resolve issues and address complaints
· Proficient in communication and interpersonal skills
· Experience in marketing products or services
· Highly organized and attentive to detail
· Self-starter with solid follow-through and multi-tasking capabilities
· Ability to handle a fast-paced environment and challenging workload, must work well individually or as a member of a team
blogs
READ IDEAS FROM WORLD'S CURIOUS MINDS
Get Connect To Discuss Your Idea.
Get an enhanced partnership opportunity with one of the leaders and complex technology experts, who works to grow your business.